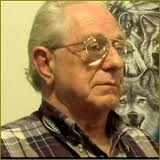 23rd July 2015
150726 – Dave Corso, and how he changed my life
Today is the one-year cycle since Dave Corso, friend, colleague, soul brother, passed from this plane. He left me holding something rather precious, and somewhat of a challenge to continue.
I could have given it all up too, but I chose to continue, it seemed the right thing to do. It still does, it makes more sense, and I am one cycle of evolution further. Not just me, but the whole team, let's look back, and then look forward. What can we reach for? What directions can we turn to? If everything works out right, then we may have more than just the mortal humans on the skype call, but let's see how that unfolds on the day.
How did Dave Corso change YOUR life?
All sunday we will have friends of Dave Corso, coming in and hanging out for a few words, some fond memories, some laughs; Join me in celebrate this (Nothing short of) Magnificent Man!