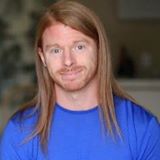 27th February 2016
160314 – JWJP – JP Sears – Does Humour Belong in Spirituality
This promises to be a fun show. JP on JP, heart to heart, soul to soul action. With two of the Jayest Pee's in the business, riffing and popping with spiritual truisms and platitudes you can impress other spiritual types with, plus many spiritually competitive tips, for the budding Ultra-Spiritual Seeker.
Topics may include (but there are no promises)
how pretend to be  a higher-dimensional being than your fellow (by at least 5 dimensions)
learn how to say "If It Works For You" in 5 different convincing tones
how to say "Oh, you're a PLEIADIAN" so it sounds like they are from a trailer park.
and of course you have your chance to connect with JP , and JP in the chat room at http://www.wofspiritradio.com/listen
Namaste